Welcome
We are so happy and excited to share our special day with you!
We have created this website to keep everyone updated with the information that will be useful while we plan our wedding.
It means so much to have all of our family and friends loving and supporting us.
We will be married Sunday, September 29, 2019 at Celebrations at the Bay, in Pasadena Maryland.
Check back often, as we will be adding new details regularly!
Our Story
Our Story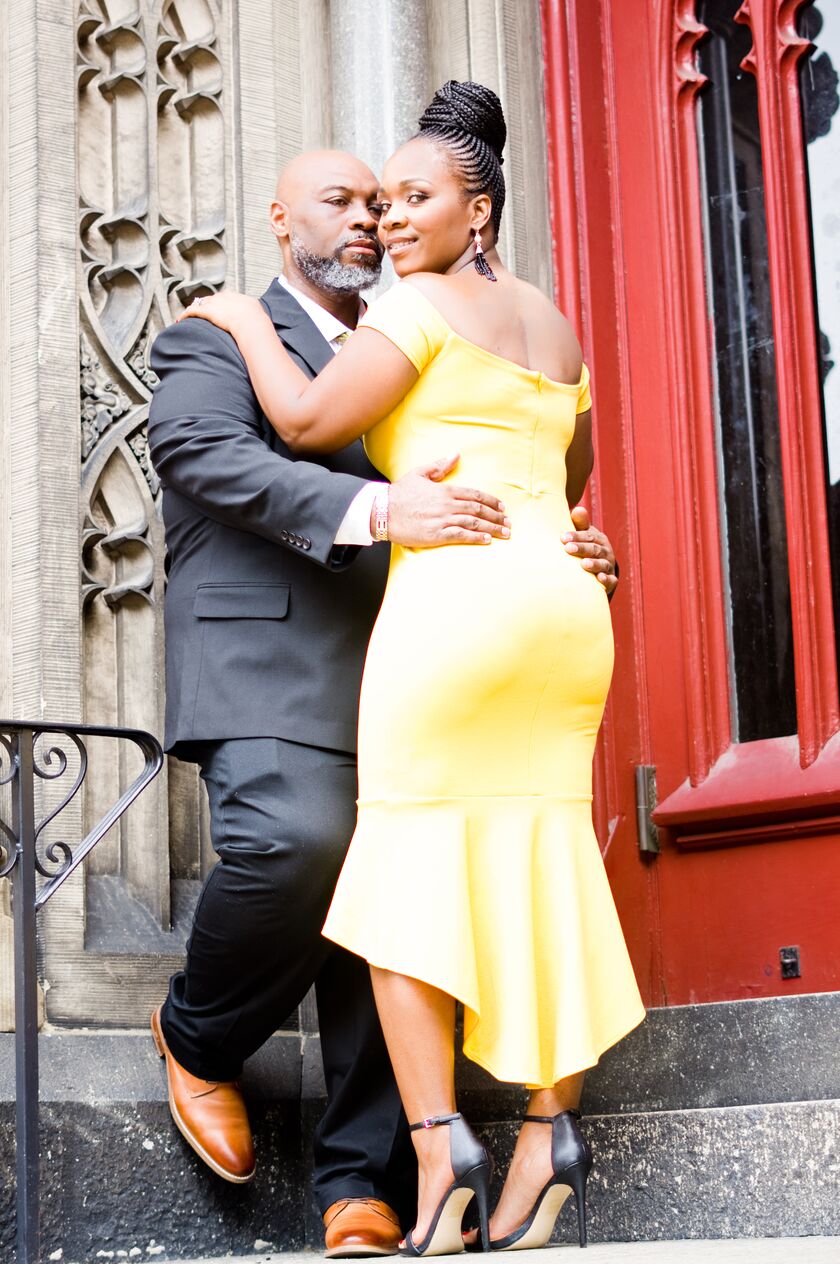 We decided to share a few special moments in our lives, most of you know these stories but some of you may not. We hope you enjoy:)
How We Met
Youth Football season of 2014. We both were at football practice, him coaching, me there with my son who played on another team. We met prior to this day, but never said any words to each other. For the next couple of days he would say little sly things to me and I would just laugh and not pay him any mind. He got up enough nerve to ask me out on a date for his birthday, I agreed to go. We had our first date at Stanford Grill on that night something happened and in that moment we started talking we never stopped! A friendship is how it started because neither one of us were looking for love. But the instant attraction was evident and undeniable. We could not help but to fall deeply in love with each other.
How He Proposed
On August 26, 2017, one hot Saturday after a long day at the football field watching games, Charles decided that he wanted to take me to dinner later that night. He asked me if I wanted to go get my nails done, and I'm like its ok we don't have time… I didn't catch on at that time. I did tell my friend Kellye that we were going to dinner that night, and she said jokingly "he's going to propose to you" me laughing said, "yeah right." We get to Stanford Grill and the restaurant was crowded, but we were seated immediately…. Didn't catch on at this time either! We ordered our food, and for some reason it took a while for it to come…. (I now know why) I kept saying the food is taking a long time, Charles just start smiling, then grabs my hands. At this time I thought he was getting ready to break up with me… LOL (I don't know why I was thinking that) But he proceeded to propose to me, and pulled out the most beautiful diamond ring I've ever seen. At that very moment, my mind went blank, I didn't know what to say, and he even had to ask me what my answer was…. Of course it was YES!!! I was just at a loss for words of what just transpired. Dinner finally came, of course I had no appetite all I could think was "I just got engaged!" I just remember me saying that I wanted to go home….lol. For the next couple of days I would wake up and say "Charles, we are engaged, he would reply yes we are baby!"
The Wedding
Sunday, September 29, 2019
5:30 PM
Ceremony and Reception
Celebrations At the Bay
2042 Knollview Ave, Pasadena, MD 21122, USA